CPAP HYGIENE: KEEPING YOUR ACCESSORIES CLEAN DAILY
One of the most important factors in maintaining CPAP compliance is taking proper care of your CPAP equipment. In order to have successful CPAP therapy you must regularly clean and maintain your CPAP equipment.
PROPER UPKEEP OF YOUR CPAP EQUIPMENT CAN HELP ENSURE THE DEVICE FUNCTIONS PROPERLY.
Cleaning your CPAP equipment while essential can be an onerous and time-consuming task. Manufacturers recommend daily, weekly and monthly cleaning steps for the various components of the CPAP (see manufacturer's recommendations). It is not a task that you can undertake just before going to bed but is a process you do in the morning after therapy.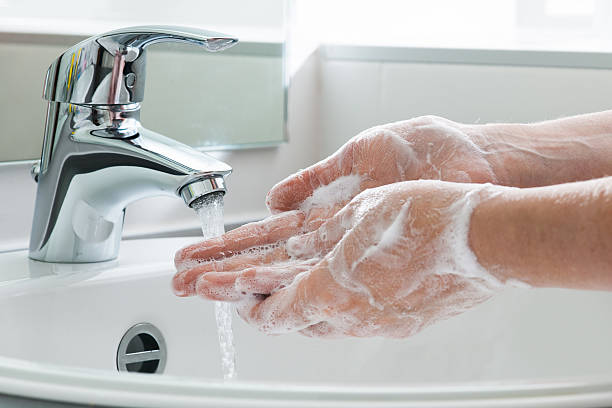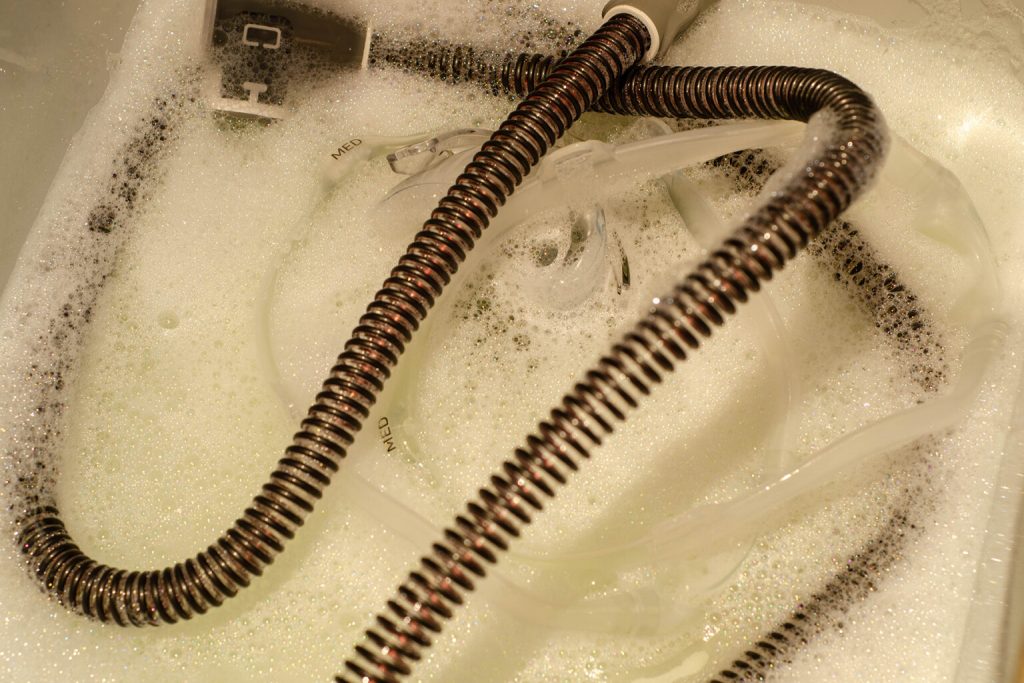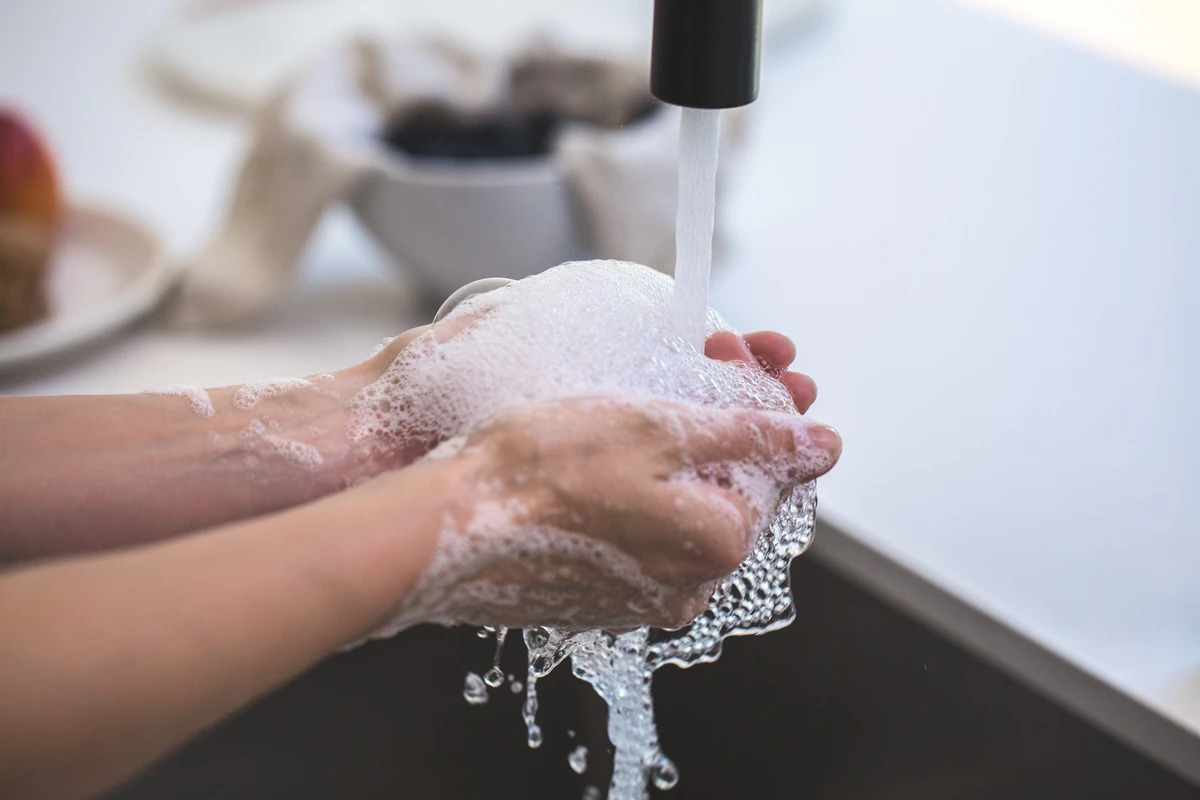 Now there is an Easier way to Clean your CPAP Equipment.
The Lumin CPAP Sanitiser:
No More Soapy Water or having to clean in the morning. Lumin CPAP Sanitiser, Easy Sanitising with One Touch.
Simply place your CPAP accessories and breathing device items in the Lumin Sanitiser's easy access tray. Items can include your:
Masks (even the folds and creases are sanitised)
Tubing / Hoses
Humidifier Chambers
With its one touch 5-minute process, everything in the tray is completely sanitised. YOU CAN SANITISE JUST BEFORE YOU GO TO BED.
The Lumin CPAP Sanitiser makes
daily

maintenance of CPAP and CPAP Accessories

simple and effective.
It emits the most efficient and safest source of UVC light for sanitisation.

Uses precise wavelength intensity at 254 nanometres for highest sterilising effect.

Effectively

kills 99.9% of harmful bacteria, pathogens and fungi

that can cause infection and illness.
Has a simple,

one touch, quick 5 minute sanitisation process.

Is a better, improved way to keep your CPAP equipment sanitise, quickly and with confidence.
Buy Now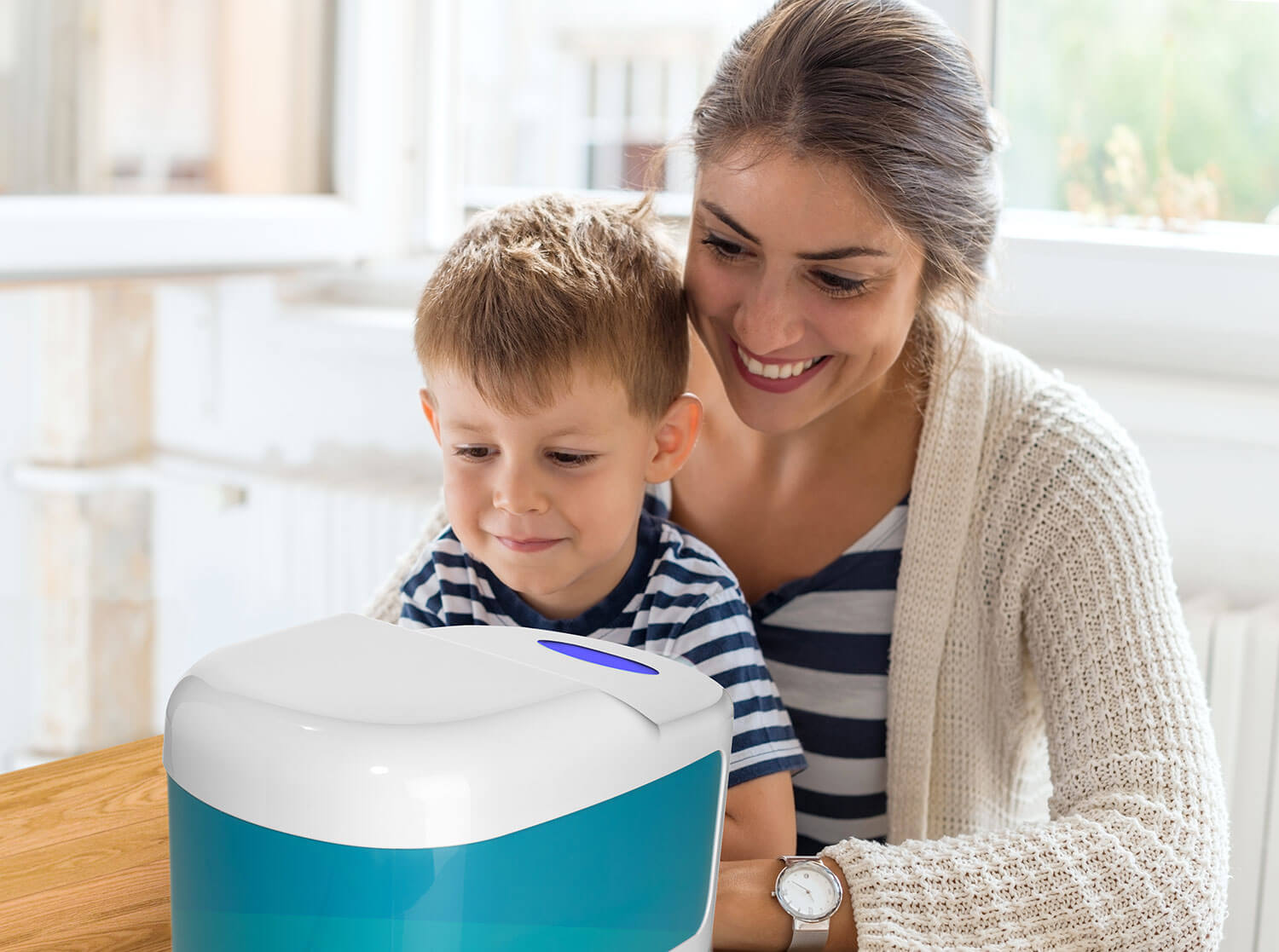 Order Now

A UVC light sanitiser specific to use with CPAP Hoses.
While the Lumin CPAP Sanitiser effectively sanitises your CPAP hose, if you wish to have a thorough and specific sanitising of the internals of the hose, you can use the Lumin Bullet.
The Lumin Bullet uses a precise wavelength intensity at 254 nanometres to sanitise inside your hose, killing any bacteria, mould or virus that maybe residing in the internals of the hose. The powerful UVC light reduces germs and pathogens in under 60 seconds.
Combine with the Lumin
Sanitise your CPAP accessories with Lumin's powerful CPAP hose and mask sanitiser in minutes, no delays or wait times to use.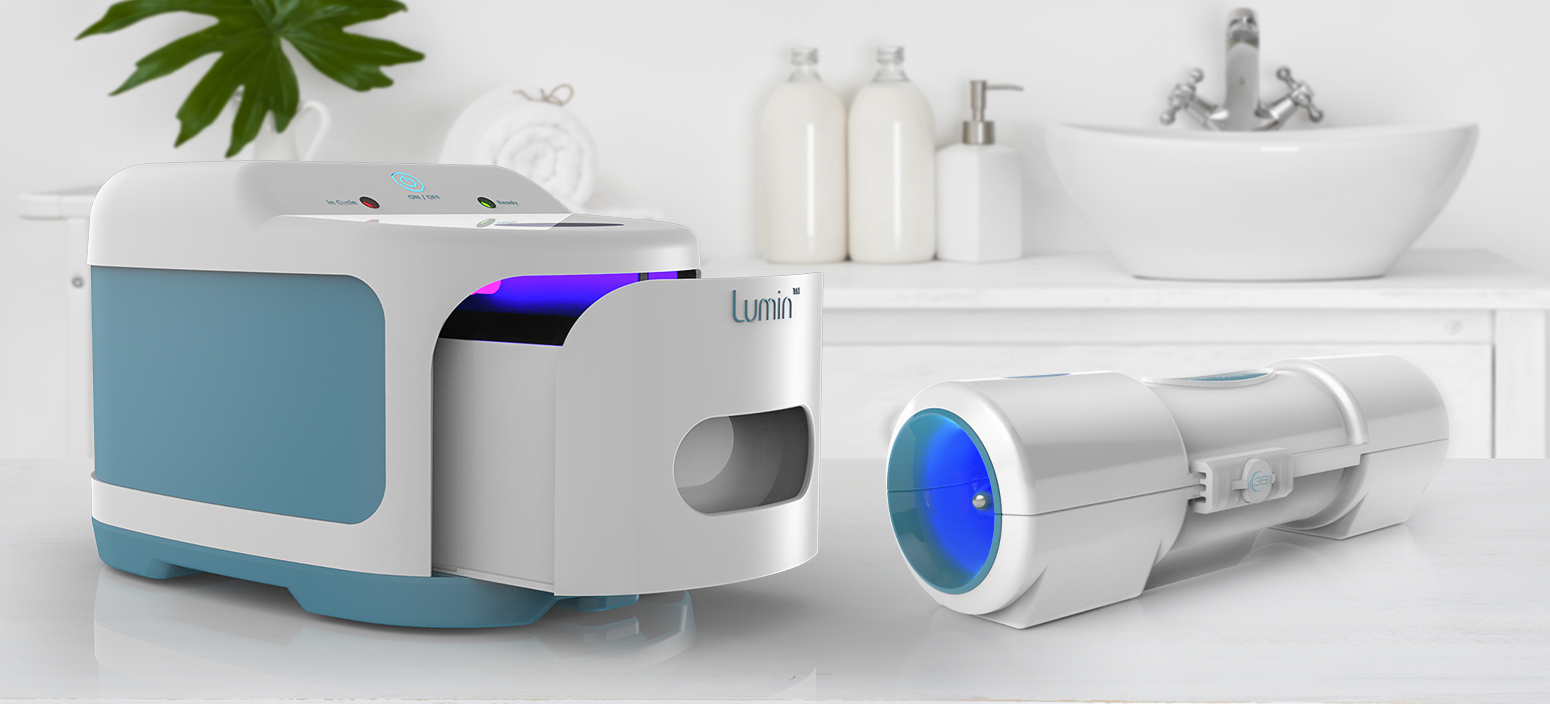 THE LUMIN BULLET CAN ALSO BE USED WITH RESPIRATORY HOSES THAT HAVE A DIAMETER FROM 15mm TO 22mm.
A new modern way to clean your CPAP and Single Limb Respirator Hoses (with end adaptors removed), from the inside with no chemicals.
Buy Now